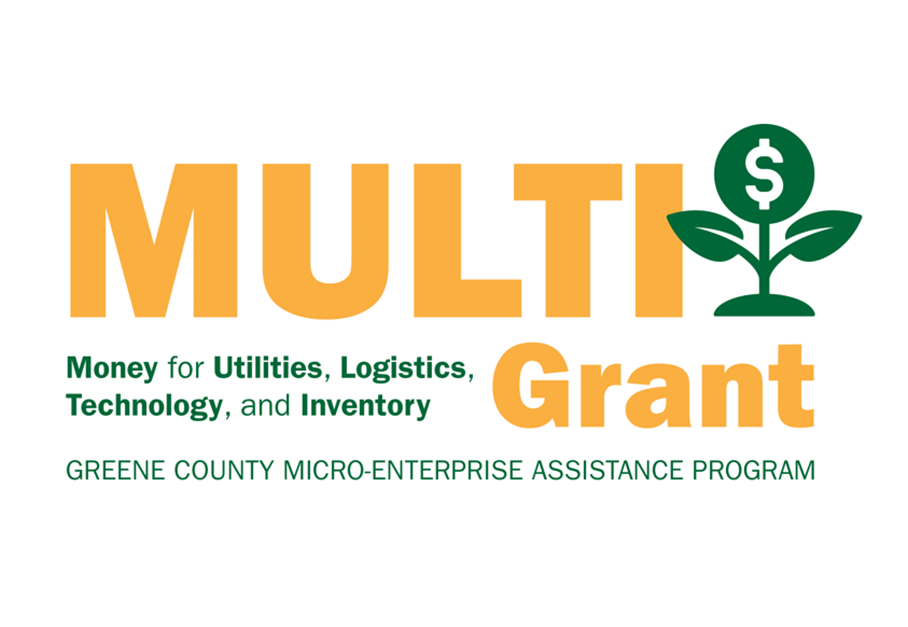 Catskill, NY – April 26, 2023 The Greene County Legislature has procured $300,000.00 in New York State Funding in partnership with the Economic Development Corporation (GCEDC) which will administer the funds to provide grants ranging from $5,000.00 to $25,000.00 to businesses in Greene County with 5 or fewer employees.  Under this new MULTI Grant program, Greene County Microbusinesses can be awarded access to expansionary and working capital for non-construction-related expenses on a reimbursement basis.
The MULTI Grant program received its award of NYS funding under the Community Development Block Grant Program offered through NYS Office of Community Renewal on April 20th but the initial work on the program began early this year.  James Hannahs joined the Greene County Department of Economic Development, Tourism, and Planning in September of 2022, and has been working diligently to identify the needs of small businesses in the county and provide solutions.
As Executive Director of the GCEDC, Hannahs also noted that "MULTI Grant is just one of the components of a robust series of small business assistance efforts the GCEDC is preparing to launch this year.  We will also be providing 'Business Amplifier' workshops and classes that will provide training in business finance, marketing, inventory control, site selection and technology."
Greene County Legislature Chair Patrick S. Linger is very encouraged by the news of the award. "Small and startup businesses with 5 or fewer employees are the key to maintaining healthy communities" he stated. "When people can live and work in a place they love, it not only keeps talent from leaving the county, but also attracts new entrepreneurs with a passion to succeed."
"Small businesses are the fastest growing sector of our economy", says Mark Maraglio, Board Chairman of the Greene County Economic Development Corporation. "Access to capital is key to helping them create jobs and thrive in our communities".
"I'm very pleased that we have been able to bring some of the tax dollars our residents pay to New York State back to Greene County to be put to good use", says Matt Luvera, Majority Leader of the Greene County Legislature. "Helping our small business access available state funds is the good work of our Economic Development team."
Harry Lennon, Minority Leader of the legislature is particularly optimistic about how this funding will support local businesses, especially in our downtowns. "Key to the efforts of our municipalities focusing on downtown development and revitalization, and in partnership with local lending institutions, like the Bank of Greene County's targeted low interest commercial loan funding program, the County's Multi-Grant program will continue to attract new investment in our downtowns."
MULTI Grant applicants are required to submit an application with supporting documents for review and approval of the GCEDC.  Successful applicants will also be required to complete an entrepreneurial training course.  Businesses interested in applying for the program can visit https://greenecountyedc.com/microenterprise-assistance-grant/ for more information or contact James Hannahs at jhannahs@greenecountyny.gov .